Early Childhood Education
Using the Music Together curriculm, this class is for children 4 weeks through 4 years of age and their parents. This curriculum supports the development of all of the musical, motor, and behavioral skills necessary to begin instrumental lessons.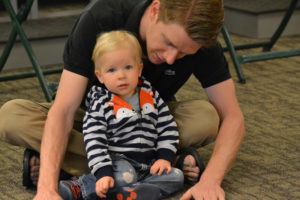 Music Together nurtures each child's natural musicality in a playful, musically rich learning environment. Our research-based music classes are designed to be non-formal and non-performance oriented, so your child can learn at his or her own pace, in a way that's developmentally appropriate. We know that children learn differently than adults. They learn instinctively and constantly, and teach themselves through imitation and play, through being immersed in their environment, and through interaction with adults and older children. The family-like setting of Music Together classes creates an ideal learning environment. And it's all based on research in early childhood and music development.
Age Level
The Music Together class is designed for children ages 4 weeks through 4 years old.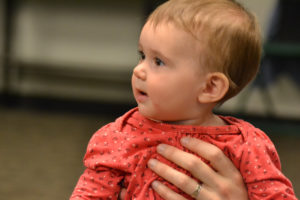 Registering for Early Childhood Music Class 
On the student application form, under 'instrument' be sure to select 'Early Childhood Music' as the student's instrument.  This class meets for one 50 minute class period each morning.
Each student in the class must have a parent or caregiver attend class with them each day.