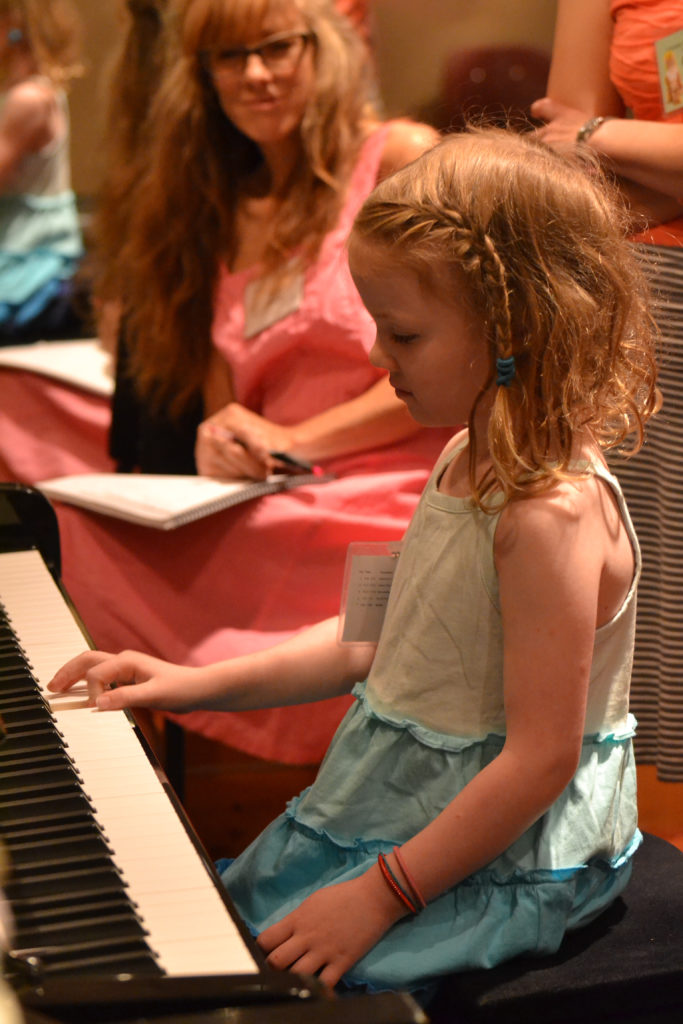 Musicians may practice in their lodging accommodations between 7:30 am and 9:30 pm. Open-air practice sessions in quiet mountain landscapes provide a relaxing opportunity for parents and children to prepare for the next day's lessons in a pleasant environment.
Piano Practice Rooms
The Institute provides Piano Practice Rooms for student and teacher pianists.  They may sign up for 30 minutes of reserved practice time each day.  You are able to use any Piano Practice Room that is not occupied during practice room hours, however, you are only able to "reserve" 30 minutes.
The online piano practice room sign-up is available beginning at 12:00 noon during Registration Check-In on Sunday. Piano Practice Room sign-up is on a first-come-first-served basis. After that time, Piano Practice Rooms can be used based on availability. Piano Practice Rooms are located at the Vilar and at The Charter.
Pianists will receive an email the day before Institute with a link to the sign up form.