(Faculty roster is subject to change and we can't guarantee that you will have a certain faculty member as your teacher.)
Meredith Blecha-Wells: Cello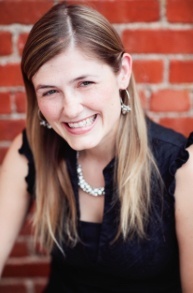 Praised for her "beautifully full and lyrically strong tone" by Gramophone Magazine, Meredith Blecha-Wells is a sought-after performer and instructor. She has played throughout much of the United States, as well as Europe, Australia, South America, and Asia. Dr. Blecha-Wells is currently the Professor of Cello at Oklahoma State University, where she runs the Greenwood School of Music Preparatory Academy. As a devoted teacher, Dr. Blecha-Wells has seen her students accepted to study at institutions such as the Eastman School of Music, Rice University, Indiana University, the Oberlin Conservatory of Music, and the Cincinnati Conservatory of Music. Dr. Blecha-Wells received a bachelor's and master's degree in Cello Performance from Indiana University and a Doctor of Musical Arts in Performance and Literature from the Eastman School of Music. Additionally, she completed her Suzuki training with Tanya Carey, Gilda Barston, and Pamela Devenport.
Jill Crist: Cello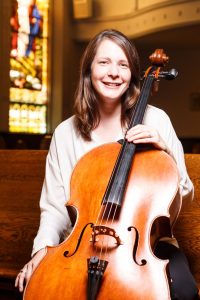 Jill W Crist is cello professor at Otterbein University and Columbus Cello School, LLC, as well as an ensemble coach for Chamber Music Connection. She is the cellist of Bryden String Quartet. Jill is a sought after Suzuki cello teacher, and directed Suzuki cello at Capital University and Suzuki Music Columbus for over a decade.
Along with her teaching skills, she has performed throughout Japan with the Logos String Quartet, as well as toured and soloed in Burgenland and Vienna, Austria with the Classical Music Festival. Jill performs regularly with the Capital, Springfield, Mansfield, and Newark-Granville Symphony, and is in an active wedding contractor throughout Central Ohio. She is a proud wife and mother to two
Christopher Becknell : Guitar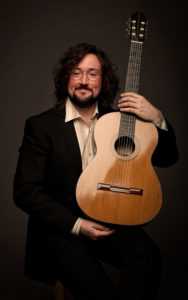 Christopher is a Twin Cities musician who freelances in many musical styles. An accomplished Classical and Fingerstyle Guitarist, he also performs on Fiddle in a wide range of styles from Classical, Celtic, Bluegrass and Old-Time to Rock and Hot Club Jazz Violin. Currently he performs with Guitarist David Crittenden in the duo SlipJig.
He served on the music faculty of Minneapolis Community and Technical College for 7 years and is a current faculty member at MacPhail Center for Music in Minneapolis. In 2015, Christopher released an album of Fingerstyle Gospel and Folk song arrangements for solo Guitar called Just Beyond the River; it has received playtime on Minnesota, Michigan and National Public Radio, The Current, and KBEM's Bluegrass Saturday Morning and is available on all major platforms.
Jacob Jonker: Guitar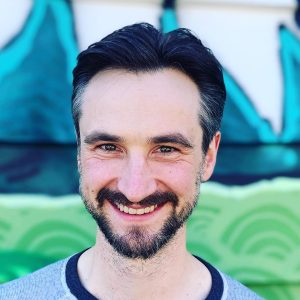 Jacob Jonker has a Master's Degree in Classical Guitar and has taught both privately and at the University Level since 2008. His students have had the opportunity to play in masterclasses with world-class guitarists including William Kanengiser, Ana Vidovic, Jason Vieaux, Berta Rojas, and the Brasil Guitar Duo. They also attend Suzuki Institutes and the International Conference in Minneapolis.
To name a few, he has performed with the Duluth-Superior Symphony Orchestra, Twin Ports Choral Project, Lyric Opera of the North, as well as in numerous Rock, Pop and Jazz groups. Jake is always looking to expand his musical skillset and try new things.
David Madsen : Guitar and Teacher Trainer for Guitar Book 1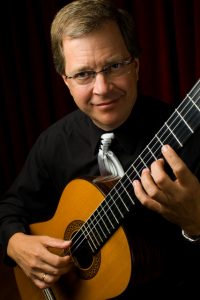 David Madsen founded the Suzuki Guitar program in 1990 at the Hartt School of Music in West Hartford, Connecticut, USA. He graduated with a BM in guitar performance from the University of Connecticut and has since studied with David Leisner and Pepe Romero. His Suzuki guitar training has been with Bill Kossler and Frank Longay, and he became the 3rd registered Teacher Trainer with the SAA in 2000 and has conducted courses throughout North America and in Italy, Singapore, Peru, Puerto Rico and Argentina.
In 2008 he was invited to direct the Advanced Ensemble at the 1st International Suzuki Guitar Festival in Santa Cruz, CA, and directed the Guitar Ensembles at the SAA conferences in 2014, 2016 and 2018.
David received a "Creating Learning Community" award in 2014 for his work in producing "The Sound of Success" video for the SAA, an informative video about the Suzuki guitar method.
Fay Adams: Piano and Teacher Trainer for Piano Book 7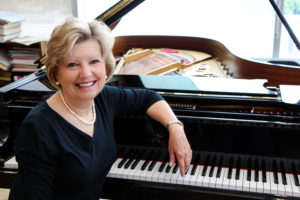 Fay Swadley Adams, Associate Professor Emeritus, has retired after forty-four years of service to the University of Tennessee School of Music. While at the university she served as the Coordinator of the Keyboard Area and taught piano, piano pedagogy and Suzuki pedagogy. Her awards include: YWCA Outstanding Woman in the Arts; Chancellor's Citation for Service to the University of Tennessee; first recipient of the Distinguished Faculty Teaching Award in the UT School of Music; University of Tennessee Volunteer Spirit Award; Music Teachers National Association Foundation Fellow; TMTA Distinguished Service Award; Past Director of MTNA Southern Division; Member of the MTNA Board of Directors; and the 2016 MTNA National Teacher of the Year. She is a registered Suzuki Piano Teacher Trainer, former member of the Suzuki Association of the Americas Board of Directors and the Piano Review Committee. She has served as a Suzuki piano clinician at workshops and institutes across the United States, Mexico, Bermuda, Australia, New Zealand and Canada. Fay is currently maintaining a private piano studio and continuing her work with MTNA, SAA and the Suzuki Piano School of Knoxville.
Gail Gebhart : Piano and Teacher Trainer for Piano Book 3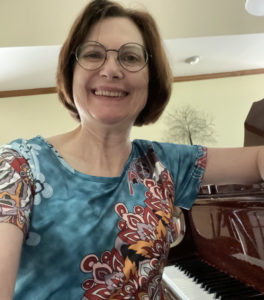 Gail Gebhart is a private Suzuki piano teacher in Farmington Hills, Michigan. In addition to maintaining an active studio, she is on the faculty of Wayne State University where she teaches private and class piano. She received a B.M. With Distinction from the University of Michigan and a M.M. in Piano Performance from Wayne State University. She received Suzuki training from Mary Craig Powell, Yasuko Joichi and Renee Robbins.
A coordinator in the piano area for the Suzuki Association of the Americas' Biennial Conference in 2014, she has taught at the Peaks to Plains Suzuki Institute, Colorado Suzuki Institute, Oregon Suzuki Institute, Calgary Suzuki Institute, and the Chicago Suzuki Institute. In August 2016, Gail became a piano Teacher Trainer for the Suzuki Association of the Americas.
Annette Lee : Piano and Teacher Trainer for Piano Book 5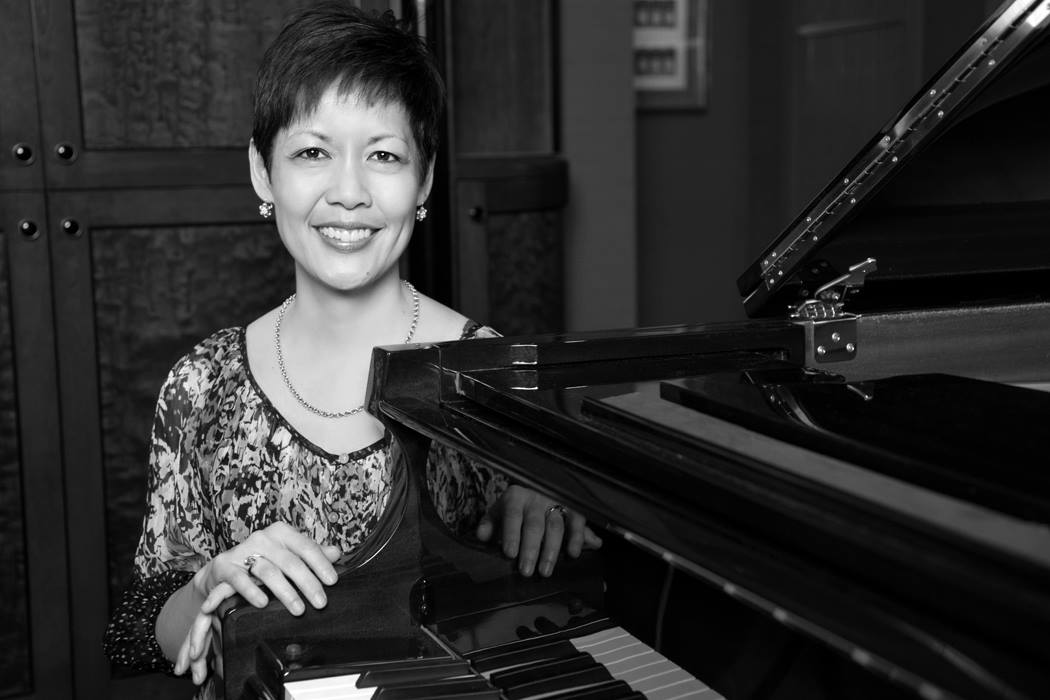 Annette Lee has taught Suzuki Piano at the MacPhail Center for Music since 1995. Her teaching approach embraces the Suzuki Philosophy that every child can learn. She observes each child as individuals as they begin their journey of learning music through the piano.
Ms. Lee is a frequent performer in the Twin Cities as an active collaborator with colleagues and students. She is a frequent clinician having taught at Suzuki Institutes in Colorado, Wisconsin, Illinois, Minnesota, Massachusetts, Washington, D.C. and Canada.
Ms. Lee began her teaching career in the Chicago area at DePaul University Community Music Program and the Music Institute of Chicago. She holds a Bachelor of Music from Wheaton Conservatory of Music and was a fellowship student at the University of Michigan for her Master's Degree. Additional training includes the Aspen Music Festival, Blossom Music Festival and the Chicago Suzuki Institute. Ms. Lee has been a Teacher Trainer since 2015.
Jane Reed: Piano and Teacher Trainer for Every Child Can! and Piano Book 1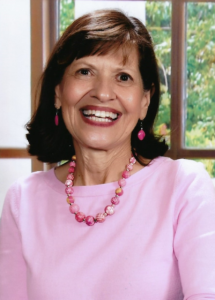 Jane Reed is an internationally recognized Teacher Trainer for the Suzuki Association of the Americas, and a Suzuki Piano Educator. In addition, she serves as a facilitator for Parenting and Teaching the Love and Logic Way and the Right Question Institute. She dedicates herself to promoting finer education for students, teachers and parents by advocating deeper thinking, validated learning skills and building meaningful relationships between the child, parent and teacher.
Jane and her husband, Bob, founded Solutionary Insights, an educational business, which is dedicated to Nurturing Thinking Minds™. The unique signature of Solutionary Insights is the intertwining of the respect for the value of individuals, the belief that all are capable of excellence, and the resolve that fine and purposeful teaching and parenting develops outstanding abilities.
Making a difference is her purpose!
Heidi Brymer : Violin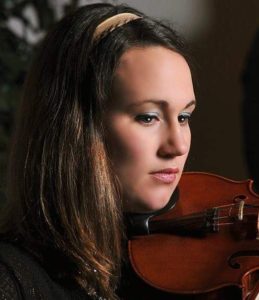 Heidi grew up in the Denver area studying Suzuki piano & violin since the age of 4. She received a degree in piano performance from the University of Denver and also completed her Suzuki Violin teacher training.
She has been accompanying recitals from Suzuki book 1 to Master's recitals since the age of 16. She currently resides in the Raleigh area with her husband & 4 children. She continues to teach & accompany.
Lauren Cless : Violin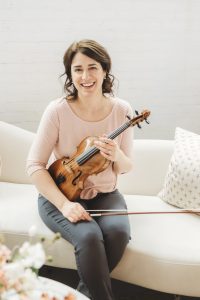 Lauren Cless teaches violin and chamber music at the Rivers School Conservatory. In 2017, she received the Certificate of Achievement from the Suzuki Association of the Americas, an award that recognizes teachers for their commitment to excellence, life-long learning, and self-improvement. Previously, Ms. Cless was a member of the faculty at the Western Springs School of Talent Education. She earned a Masters of Music in Violin Performance and Suzuki Pedagogy from the Cleveland Institute of Music, and a Bachelors of Music in Violin Performance from Northwestern University. In addition to being an enthusiastic pedagogue, Ms. Cless is a freelance performer in the greater Boston area. Together with her husband, a violinist/composer, Lauren owns a business that performs live string music for weddings throughout New England. She has three young children and enjoys being a Suzuki parent in a very musical household!
Kirby Kay : Viola and Violin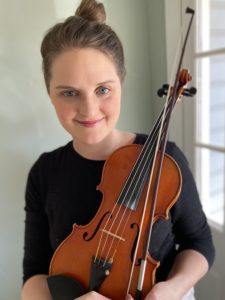 Kirby Kay grew up with music education as an integral part of her family life. She graduated from the University of Illinois with her Bachelor's of Music in Violin Performance in 2008 and found her true passion for teaching upon graduation. She has pursued training with such teachers as Doris Preucil, Alice Joy Lewis, Carol Dallinger, Winifred Crock, Vera McCoy-Sulentic, Nancy Jackson and Edmund Sprunger.
Kirby co-founded West County Strings (St. Louis) with her husband, Brad, in 2013 where they enjoy a thriving Suzuki program for violin and viola, after holding a position at the STL School of Music from 2008-2013. Her students hold leadership positions in the STL Youth Orchestra, and the Missouri All-State Orchestra. Kirby especially enjoys her time on faculty at summer Suzuki Institutes and Chamber Music Camps. She is a recurring featured soloist for the Town and Country Symphony, St. Charles Symphony, and Kankakee Valley Symphony.
Brad Kay : Viola and Violin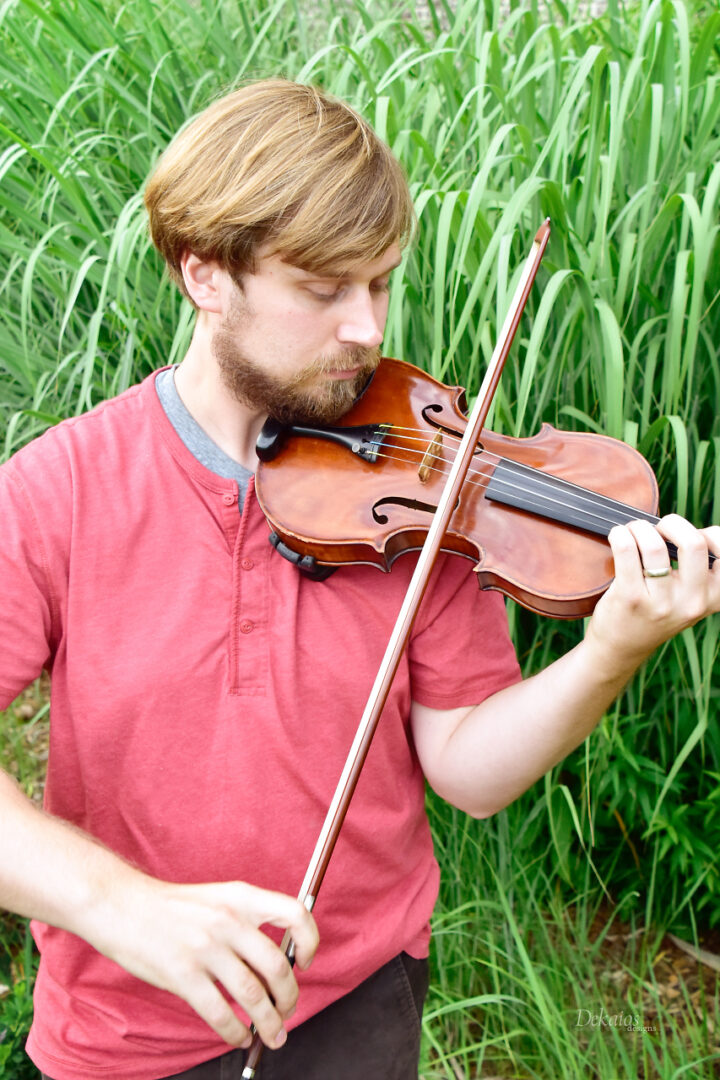 Brad grew up in the Suzuki Program at SIU Edwardsville, founded by pioneer of the Suzuki Method in the United States, John Kendall, and studied violin performance, chamber music, and string pedagogy at the University of Illinois with Stefan Milenkovic and the Pacifica Quartet. Since graduating he has continued his education in the Suzuki teaching philosophy with Ann Montzka-Smelser, Winifred Crock, Nancy Lokken, and Alice Joy-Lewis.
Brad teaches violin, viola, and chamber music in St. Louis, MO year-round, and at workshops and Institutes both in St. Louis and across the country in the summers. Music has been a mainstay throughout Brad's life, and he is always thrilled to have the opportunity to pass the love of music, the joy that music brings, and the satisfaction that comes through understanding music and how to develop musical ability on to students and their families.
Meg Lanfear: Violin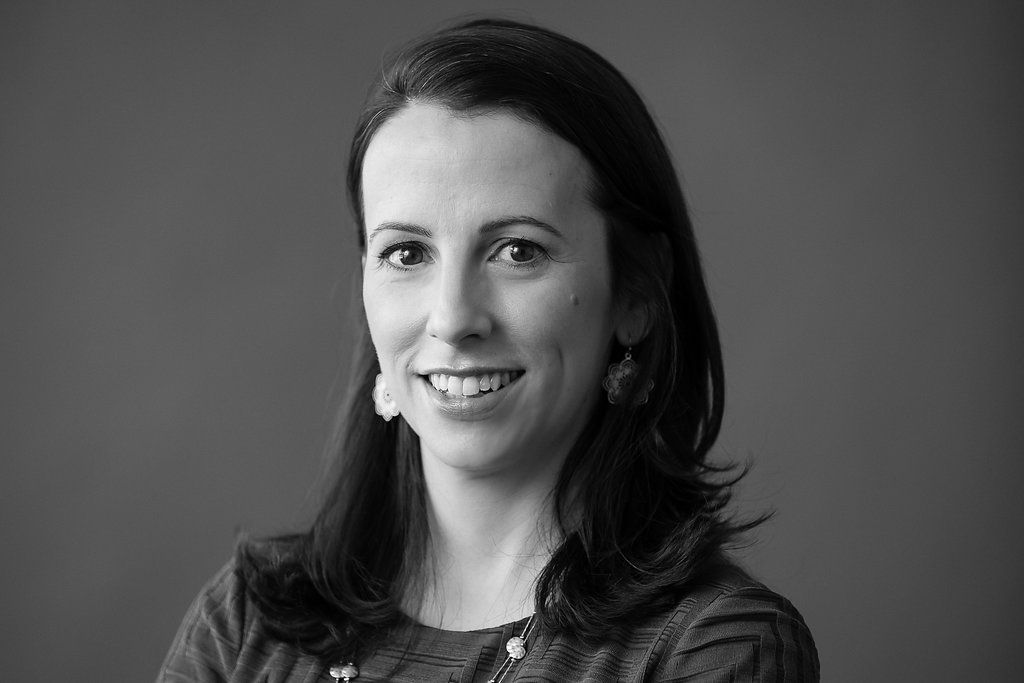 Meg Lanfear is the founder and Director of the Oak Park String Academy and a Violinist with the Elgin Symphony Orchestra. Meg holds Bachelors and Masters degrees in Violin Performance from the Cleveland Institute of Music in addition to a Masters degree in Suzuki Pedagogy from CIM's Sato Center for Suzuki Studies. Meg spent two months studying at the Suzuki Talent Institute in Matsumoto, Japan. In 2010, Meg was one of the first recipients of the Certificate of Achievement from the Suzuki Association of the Americas, an award that recognizes teachers with a commitment to excellence and life-long learning. Meg has performed with such illustrious artists such as Itzhak Perlman, Herbie Hancock, and Diana Krall. Meg is in her second year of studying towards a Dalcroze Certificate with Jeremy Dittus at the Dalcroze School of the Rockies. Meg lives with her husband, Randy, and their two young boys, James (7) and Henry (4), in Oak Park, IL.
Laura Seay: Viola and
Violin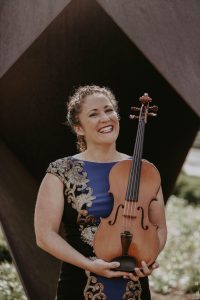 Dr. Laura Seay received her musical and music-education degrees from The Juilliard School (B.M., M.M.), Columbia University – Teachers College (Ed.M.), and the University of Colorado (D.M.A.). Dr. Seay grew up as a "Suzuki kid" and began taking teacher training at the Colorado Suzuki Institute the summer before college with Liz Arbus. She has been on the faculties of the Colorado Suzuki Institute, as well as the Juilliard School Pre-College, Lucy Moses, Governors School for the Arts, and has maintained private studios. Dr. Seay has toured internationally as a member of the LK and Vinca String Quartets and was a member of the Virginia Symphony Orchestra for six seasons. Dr. Seay now focuses on keeping her own tiny humans alive, thriving, and kind. Her family uses the Suzuki philosophy daily.
Crystal Plohman Wiegman : Violin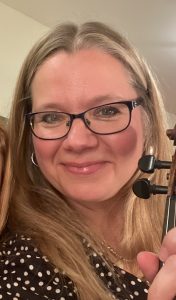 Crystal Plohman Wiegman has spent over 25 years sharing her fiddling expertise at numerous Suzuki Institutes, state educators' conferences, and string clinics across the continent and Europe. Growing up as one of the first Suzuki students in the Brandon University program, Crystal went on to win national fiddling titles in both Canada and the US. A graduate of the University of Waterloo, she serves on the Suzuki strings faculty at Blair School of Music at Vanderbilt University in Nashville, TN and is coordinator of the Folk Instrument Department. Crystal has appeared on the Grand Ole Opry and shared the stage with the Chieftains and country greats like Chet Atkins and Vince Gill. She has toured internationally throughout Europe, China, and Japan.
Since her move to Music City in 1994, Crystal has been dedicated to bridging the gap between the classical and folk music world, developing a holistic violin program which embraces Suzuki philosophies and repertoire as the foundation, incorporating fiddle music of various styles and improvisation to develop creativity. Crystal's fiddle tune arrangements have been performed by string groups worldwide. She directs "Fiddle Frenzy", a performing string group of Vanderbilt pre-collegiate students who perform regularly in middle Tennessee and recently returned from a well-received performance tour of Scotland. Her sequenced fiddle method book, "Fiddle and Song", (designed to supplement and support Suzuki pedagogy) has recently been released through Alfred publishing.
Crystal lives in Nashville, TN with her husband and 2 children, Kelsie and Joshua, who study Suzuki violin and cello and loves getting to experience all sides of the Suzuki triangle.