Mark Biesterfeld: Executive Director

Colorado native Mark Biesterfeld holds a Bachelor of Music degree from Indiana University and a Master of Music degree in Voice from the University of Cincinnati and was a recipient of an Allied Arts Inc. grant and a Corbett Award in Opera. Mark has performed extensively around the country, including appearances with Cincinnati Opera, Opera Company of Philadelphia, Utah Festival Opera and Sarasota Opera. He also appeared as the title role in The Mikado with CU Opera in Boulder.  Mr. Biesterfeld's solo concert credits include Haydn's Lord Nelson Mass with Philadelphia Chamber Chorus and Brahms' Ein Deutsches Requiem with the Wayne Oratorio Society as well as the Beethoven's 9th Symphony with the Boulder Philharmonic.

Leah Creek Biesterfeld: Executive Director
Leah Creek Biesterfeld earned a Master of Music in Voice from Indiana University and trained at some of the country's leading Young Artist Programs, including Santa Fe Opera and Wolf Trap Opera. She also holds a Bachelor of Music Education degree from the University of Nebraska at Omaha. She has extensive performing experience in both opera and concert, appearing with opera companies such as New York City Opera, Opera Company of Philadelphia and Opera Colorado and was named a national winner of the prestigious Metropolitan Opera National Council Award. A frequent performer across the Colorado Front Range, Leah performs regularly with Colorado Bach Ensemble, St. Martin's Chamber Choir, Ars Nova Singers, and Baroque Chamber Orchestra of Colorado. Recent opera appearances include the role of the Second Witch in Baroque Chamber Orchestra of Colorado's production of Purcell's Dido and Aeneas.  Recent solo concert appearances  include an appearance as alto soloist in Bach's BWV 80 Ein Feste Burg with Pro Musica Colorado Chamber Orchestra and as alto soloist in Handel's Messiah with both Colorado Bach Ensemble and Pro Musica Colorado Chamber Orchestra.  Other notable solo appearances include Beethoven's Ninth Symphony with the Boulder Philharmonic, Mozart's Requiem with the Colorado Springs Philharmonic, the Boulder Chamber Orchestra, and Pro Musica Colorado Chamber Orchestra, Mozart's Mass in C Minor with Philadelphia Chamber Chorus. Ms. Creek Biesterfeld made her Carnegie Hall debut with Mid-America Productions as a soloist in Haydn's Lord Nelson Mass and returned twice as the mezzo-soprano soloist in the Duruflé Requiem and the Mozart Requiem.  Leah grew up playing Suzuki violin and going to Suzuki Institutes each summer!
Julie Schwabauer: CSI Staff Member
Julie is a Colorado native, and grew up in a musical home. She started playing piano at the age of 3, and has had her own piano studio for over 13 years. She has also taught Music Together classes for Petite Musician for the past 17 years. Julie is also a vocalist, and has performed at various venues around the Denver area. She is very excited to be part of the Colorado Suzuki Institute!

Carrie Beisler: CSI Staff Member
Carrie maintains a Suzuki violin studio at St. Joseph's School of Music and at Ramalynn Montessori Academy, in addition to working in administration over the past decade with the Colorado Suzuki Institute. From 2017 to 2019 Carrie lived in Beirut, Lebanon, founding and co-directing the American Lebanese Suzuki Talent Education Program. Carrie is passionate about expanding the Suzuki community with her work in the USA and Lebanon and loves the experience of teaching across different cultures and bringing students together through music. She is committed to creating the opportunity of quality musical education for students across the world. Growing up a Suzuki student, Carrie began her violin studies with Nancy Lokken in Minneapolis. She received a Masters of Music and Suzuki Pedagogy from The University of Minnesota and a Bachelor of Music from The University of Iowa.
Sophie Biesterfeld: CSI Staff Member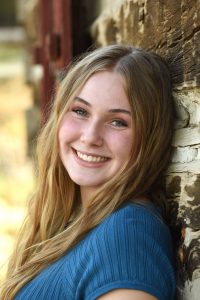 Sophie Biesterfeld graduated from Lakewood High School in 2021 and is currently studying Economics at Macalester College in Saint Paul, MN. She was a Suzuki piano student of Joan Garver for 8 years and has been active in music and theatre her whole life. Notable high school credits include Honeymoon in Vegas (Ticket Agent), Big Fish (Jenny Hill), A Wrinkle in Time (Mrs. Whatsit), and Guys and Dolls (Sarah Brown). Currently, she is part of the Macalester jazz a cappella group "Off-Kilter".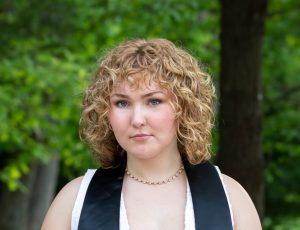 Annalise Biesterfeld: Staff   
Annalise recently graduated from Northwestern University, where she studied cultural anthropology. She is a writer and researcher, and her work focuses on human/nature relationships in urban and suburban areas. She is also a singer and violinist and studied Suzuki violin for 11 years, including attending the Colorado Suzuki Institute!
Kevin Park : Staff
Kevin Park is a recent graduate Senior at Northwestern University where he studies Opera Performance and Musical Theatre. He is first and foremost a music director, working on musical theatre and opera productions at Northwestern. He has played 13 years of classical piano, and currently studies voice under W. Stephen Smith. This summer, he is music directing Rent at Chicago's New Possibilities Theatre.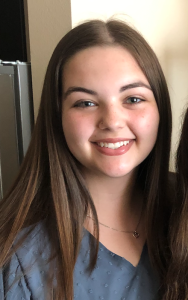 Jess Best: Teen Counselor
Jessica Best is a rising Senior at Baylor University studying Middle Grades Social Studies Education and is very excited joining the team as Teen Counselor this summer! In her free time, she enjoys hanging out with her friends and family, doing calligraphy, taking drives, and participating in Baylor's chamber women's ensemble, Bella Voce. She is looking forward to a great summer spent in Beaver Creek!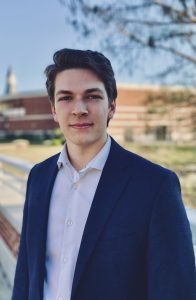 Riley Winterton: Teen Counselor
Riley Winterton is a junior vocal performance major at Baylor University where he studies with Dr. Robert Best. Originally from Austin, Riley has recently performed the roles of Mr. Jenks in Copland's The Tender Land, Marco in Puccini's Gianni Schicchi, and Grosvenor in Gilbert and Sullivan's Patience for Baylor Opera Theatre.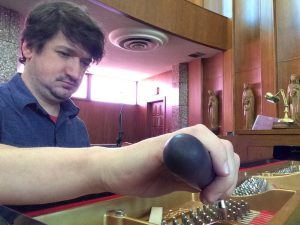 Dan Mariotti: Piano Technitian 
Dan is a Registered Piano Technician and lives in Palmer Lake, CO. He serves as President of the local chapter of the Piano Technicians Guild and also sits on the board of directors of the Academy Jazz Ensemble. Dan plays saxophone and enjoys disc golf, spending time with his wife and kids, and wandering through the Colorado foothills.