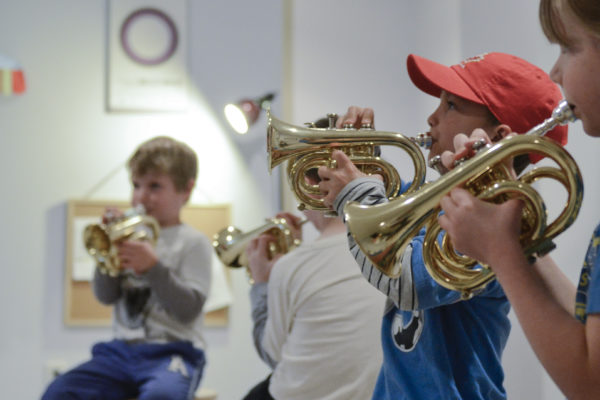 Last week we highlighted our Suzuki Trumpet program (new to CSI in 2017!). This week, we are excited to share how all CSI students can have the chance to experience trumpet during their time at institute:
In addition to master classes and repertoire classes for trumpet students, we will also be offering trumpet enrichment classes for students of all instruments. These classes will join our rich variety of enrichment options as one more way that CSI students can expand their musical horizons and deepen their love of music making.
Trumpet enrichment will be open to students ages 4 and up, and classes will be grouped by age. The class will focus primarily on sound concept, tone production, ear training, and music making from the start.  The goal is that by using trumpet imagery games, listening, singing, and simple tunes, students will come away with an idea of how to begin creating music on a brass instrument.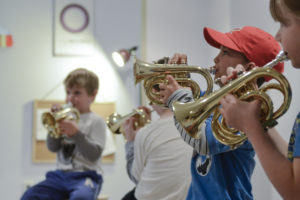 Check back next week for more information about new enrichment options at CSI 2017!