Dalcroze Eurhythmics is a method of music education developed by Emile Jaques-Dalcroze in the late nineteenth and early twentieth centuries. The method focuses on building an instinctive sense of rhythm and musical motion through games and activities rooted in the physical experience of music. Although rhythm is at the heart of the method (the word "eurhythmics" comes from the Greek words for "good" and "rhythm"), it also builds students' sense of phrasing, pitch, and even harmony.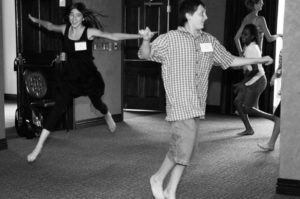 We are very pleased to be adding Dalcroze Eurhythmics classes to our roster of enrichment options this summer, and to be welcoming Emma Shubin as our Dalcroze instructor. Emma comes to us from the Dalcroze School of the Rockies, and we are thrilled that she will be sharing her expertise with the CSI community.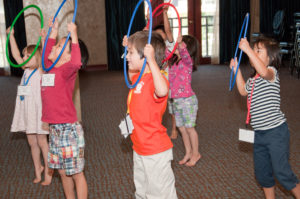 Dalcroze Eurhythmics enrichment classes are open to ages 4 and up and are a wonderful musical experience for students of all instruments and levels.